Mr. & Mrs. you were joined as one in a marriage ceremony before God.  Your income coming into the house is for the benefit of the both of you and the household united as one. It is suggested by financial experts that both paychecks should first go into a joint bank account that is agreeable to both of you to pay the bills. Next after the bills are paid, the money goes into a savings account for the family's future and emergencies.  After the savings account is taken care of then you as a couple will split what is left over and put the balance into a his and a her's separate bank or credit union accounts.  These accounts are for each spouse to do whatever he or she desires to do with this money.  No spouse can tell the other how to spend this remaining money. This will cause financial harmony in the household because you know where and how your marital money is spent. Any new household bills must be agreed upon together. 

Special Note: We strongly encourage the use of these basic marital principles to all our members however, Universal World Entertainment and the Marriage Celebration Club are not licensed financial advisors. Please consult with a financial specialist to see if this program will work for your marriage.

   The Universal World Entertainment

The Marriage Money Management Program I

.Direct Deposit Both Paychecks into a joint account for paying pre-determined

family bills and church tithes of 10%

Then money is moved  automatically to a

Joint Savings Account for Family Future, Investments and Emergencies

All money left over is then deposited into his and her own private accounts to do as they please

His Own Private Bank Account To Do As He Pleases.  (Spouse cannot tell him what to do with this money)

Her Own Private Bank Account To Do As She Pleases.  (Spouse cannot tell her what to do with this money)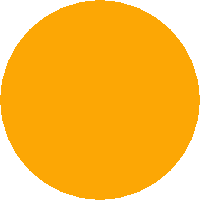 Hot Tip

To draw any joint savings money out requires both signatures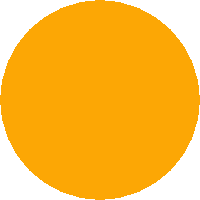 Hot Tip

Deposit all extra money earned and hold no secrets from one another Hot Tip

Your family may effortlessly

become more financially stable or wealthy and prepared for those "Financial Rainy Days" with this program

There are 57,320,000 Married Couples In the USA

Marriage Celebration Club: Branches Opening in Europe, Asia,

South America, Australia, Canada, and Mexico

Financial Services For Club Members

Club members have access to the largest portfolio of private lending institutions and investor backed funding sources available. Featured are innovative private lending solutions to meet all types of financing needs such as the upside down and/or foreclosed home "Smart" Sale and Leaseback Program, Business Loans, New Property Acquisitions, Equity Refinancing For Restructuring Debt, Cash-Out Refinancing, Short Term Financing, Property Improvement Financing and Church Financing,  No Credit Check or Credit score needed for Club Members on some financing options. Loans up to $10 million.  Our Investors have up to $400 billion to loan.